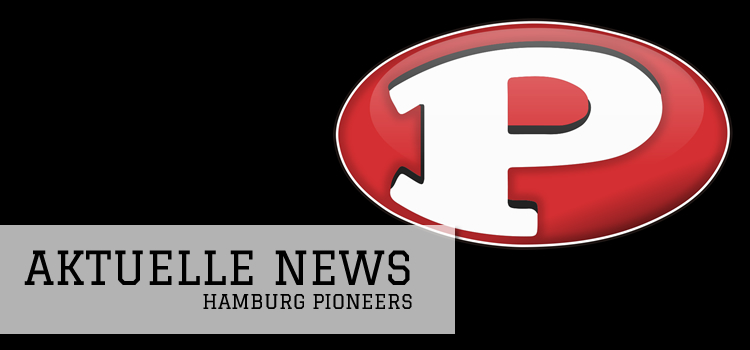 Read Time:
1 Minute, 56 Second
Die Hamburg Pioneers freuen sich bekannt geben zu können, dass sie den bekannten und erfahrenen Footballcoach Malik Jackson für den Verein gewinnen konnten. Malik Jackson wird die Position des Headcoachs bei den Herren bekleiden, aber auch in den anderen Teams der Pioneers unterstützend tätig werden. Der 46jährige, in Kalifornien geboren Jackson, hat seit 1995 Coachingerfahrung und selbst fünf Jahre American Football gespielt (CSU, Sacramento 1990-1994).
Zu seinen Stationen in Europa gehörten Teams und Nationalmannschaften aus Schweden, der Schweiz, Deutschland und Serbien. Die letzten beiden Saisons coachte Malik Jackson bei den Kiel Baltic Hurricanes und den Hamburg Huskies.
Im Rahmen seiner Engagements war er als Defense Coordinator (DC), Special Teams Coordinator, (STC), Assistant Headcoach und Headcoach und National Secondary Coach tätig.
Jackson freut sich wieder in Hamburg tätig zu werden, fühlte er sich doch in der Hansestadt sehr wohl und plant mit den Pioneers ein längerfristiges Engagement.
HAMBURG PIONEERS SIGNING US COACH MALIK JACKSON
The Hamburg Pioneers are pleased to announce, that they have signed well experienced and known footballcoach Malik Jackson for the organisation.  Malik Jackson will be the next headcoach of the Hamburg Pioneers, although supporting the other Pioneers teams. The 46 years old Jackson was born in California and is coaching football since 1995 after playing for the CSU Sacramento for four years.
On his journey through Europe, Jackson was coaching teams and nationalteams from Sweden, Switzerland, Germany and Serbia. During the last two seasons, he was coaching for the Kiel Baltic Hurricanes (GFL1) and the Hamburg Huskies (GFL1). Jackson was working as a defense coordinator, specialteams coordinator, assistant headcoach, headcoach and national secondary coach.
Jackson is happy to work in Hamburg again, as he likes the city of Hamburg a lot and is planning a longterm engagement with the Hamburg Pioneers.
Headcoach Malik Jackson:
2018 Hamburg Huskies (GFL1)
2018 Serbian National Team
2017 Kiel Baltic Hurricanes (GFL1)
2016 SBB Vukovi Beograd
2016 Bern Grizzlies
2015 Carlstad Crusaders
2013-2014 District College de Anza College
2001-2013 City College San Francisco
1995-2001 CSU Sacramento
1999-2000 American River College
1998 Monterey Peninsula College
1997 Pacific Grove high school
1996 Tomales high school
1995 Lincoln high school
2015 – National Champion Sweden; IFAF Champion's League
2011 – National Champion (NFCA)
2007 – National Champion (NFCA)
2003 – National Champion (NFCA)
2001 – National Champion (NFCA)