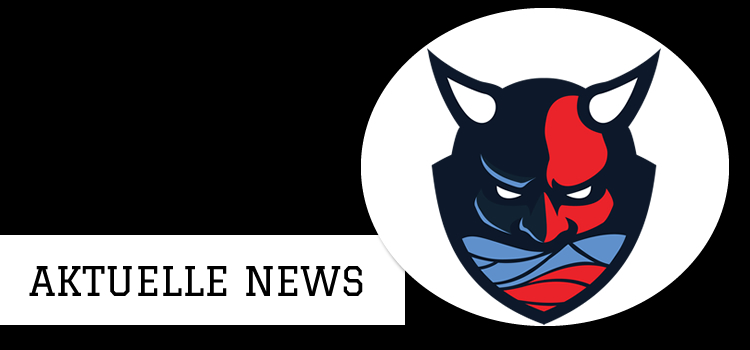 Read Time:
1 Minute, 54 Second
GUESS WHO'S BACK  IT'S TIME WE TAKE #THECREW22 TO THE NEXT LEVEL  Welcome back to the 040 @edeballa 
"There's unfinished business. I think nobody in the entire organization needs any extra motivation after remembering the feeling we had stepping off the field last year. This game will never be won by individuals, but always by teams. I'll do everything I can, on and off the field to help the team win games, give back to the city that I love, and continue to respect and celebrate the game that we love so much with all of Germany and Europe!"  DL Edebali
"Having Kasim back is huge on so many levels. Everyone knows what he brings from an athletic standpoint but what many don't see is the leadership, inspiration, and knowledge that he brings as well. His gifts go beyond what he can do between those lines but make no mistake about it he's still a dawg with a lot left in the tank. He affects the game just by being on the field and when healthy, he wreaks havoc. It goes without being said, after a season marred with injuries, he's hungry to put a stamp on things and leave no question as to how dominant he can be."  DC Ellison
"Wir haben noch eine Rechnung offen. Ich denke, dass niemand in der gesamten Organisation eine zusätzliche Motivation braucht, wenn man sich an das Gefühl erinnert, das wir hatten, als wir letztes Jahr das Spielfeld verließen. Dieses Spiel wird nie von Einzelnen gewonnen, sondern immer von Teams. Ich werde auf und neben dem Feld alles tun, was ich kann, um dem Team zu helfen. Ich will Spiele gewinnen sowie der Stadt, die ich liebe, etwas zurückzugeben und das Spiel, das wir so sehr lieben, weiterhin respektieren und mit ganz Deutschland & Europa feiern!"  DL Edebali
"Die Rückkehr von Kasim ist in vielerlei Hinsicht von großer Bedeutung. Jeder weiß, was er aus sportlicher Sicht mitbringt, aber was viele nicht sehen, sind die Führungsqualitäten, die Inspiration und das Wissen, das er mitbringt. Seine Talente gehen über das hinaus, was er zwischen den Linien tun kann. Man darf nicht vergessen, dass er immer noch ein 'Dawg' ist, der noch viel im Sprit im Tank hat.